HR & Payroll Services
Payroll within the school sector carries its own complexities not present in the commercial world.
Our combined HR Advisory and Payroll services ensure maximum efficiency with expert advice when you need it and your payroll is paid accurately and on time, every time.
Unlimited Advice
99.94% Payroll Accuracy
Access to iTrent Software
Our HR Advisory & Payroll Service includes
Combined Employment Law, HR Advisory and Payroll Service
Unlimited Advice from an experienced Employment Law & HR consultant by telephone and email on all employment law related matters. This includes advice on day-to-day matters such as disciplinary hearings and grievance investigations, as well as the more complex areas such as restructuring and redundancy.
Absence Management
Absence is recorded as a function of the core payroll service. This information is then available to help your school or trust manage and support your people more effectively.
Employee Portal
Employees can access their pay and employment information 24/7 with Employee Self Service from iTrent. Claims for time, expense, holidays or leave of absence can be submitted via the portal and passed to managers for approval.
Trust support
Our experienced payroll and pensions system has been created with the requirements of growing trusts at its core. Flexible role management ensures staff have access to the information and functionality required anywhere within your school or trust.
Outsourced Payroll Service
We work with the friendly and approachable payroll team at Neo People Management to deliver an end-to-end outsourced payroll service. We ensure your staff are paid accurately and on time - with 99.94% accuracy to be exact.
Handling all reporting requirements to LGPS, TPS and HMRC, we take on the task and grind of your statutory operational reporting.
Reporting
At the core of our payroll process is a suite of management reports keeping you in control of your payroll to deliver an accurate service to your staff.
Full Support
Our team support you through the process of using the iTrent online payroll portal to submit and process payroll change, produce contracts and handle auto enrolment.
For our Multi Academy Trust clients
Financial summaries and cost centre structures that match the requirements of a growing MAT are developed.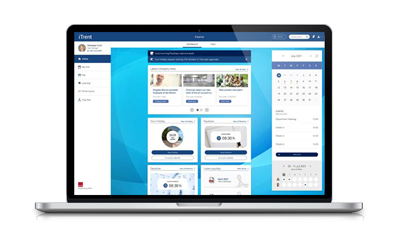 Partnering MHR, Powered by iTrent
Neo People Management has delivered payroll and HR services to schools using MHR iTrent since 2015.
Using the MHR cloud to deliver secure and scalable services, Neo outsourced payroll clients get the best of all worlds with access to industry defining payroll and HR technologies, supported by a Neo team expert in education HR, payroll and pensions.
The days of a school being able to rely solely upon the advice of someone without a law degree are fast disappearing. Getting correct advice at the outset of an issue has enabled us to be more knowledgeable in our responses and to clear up issues much more quickly than in the past, prior to working with Judicium."
Barry Nicholson | Business Manager | Shirley High School