Get a taster of our expertise. Please visit our
content hub
Can you keep up with the latest legal requirements and school HR best practice?

Human Resource solutions for over 1,700 schools. Taking away the pressure of Employment Law and School HR.

Judicium Education's Employment Law & HR Advisory Service is designed to support schools in complying with the legal requirements imposed upon them as employers under the numerous sources of employment laws and regulations and in dealing with any workplace issues that arise in the running of the School or MAT. Our HR advisory package includes occupational health and school legal support.

Call us on 0845 459 2130 or email enquiries@judicium.com to speak to an adviser today about our HR advisory service.

HR for Schools
Besides supporting schools with an initial consultation from an HR specialist, our services also cover:
Employment Handbooks
Day-to-day access to our employment and HR advice
Free accredited eLearning for all staff

Our Process
It will start with speaking with one of our consultants, who will assess your needs and match you up with the suitable services we offer. There is no obligation to continue with us. We want to make sure our solution meets your requirements. If you'd like to get the process started, please discuss your HR needs and send us a message using enquiries@judicium.com or call us on 0845 459 2130.

Please click here to download a copy of our brochure.
Our HR Advisory Service includes:
Excluding action against Governors and the Headteacher personally, the service comprises:



Advisory Services
Consultation with Employment/HR Adviser
An initial visit to your School by one of our employment lawyers - usually a former solicitor/barrister previously in private practice. The purpose of this visit will be to familiarise him/herself with your School, to discuss any employment related issues you may have that need resolving, and to review your existing employment contracts, documents and policies.
Advisory service for all Employment Law and HR related matters
Advice from an experienced employment law advisor by telephone and email on all employment law related matters. This includes advice on day-to-day matters such as disciplinary hearings and grievance investigations, as well as the more complex areas such as restructuring and redundancy.
Annual onsite consultation with Employment/HR Adviser
Following the initial visit, each subsequent year one of our advisers will visit your School at a time of your choosing. This visit can be used for any purpose including matters where you prefer to have onsite assistance such as redundancy meetings or complex disciplinary hearings
Documentation and Administration
Drafting or updating employment documentation
Following our initial review, your employment contracts, policies and procedures will be drafted from scratch to form an Employment Handbook and other documentation. Alternatively, if your current documentation is suitable, we will amend or re-draft existing policies and procedures as far as necessary to improve management and comply with latest requirements in view of changes brought about by statute or case law. A set of employment contract templates will be produced covering each of the roles within the School and will be delivered ready for you to enter individual employment details such as name and address. All employment documentation will be tailored specifically for your School to reflect your activities and culture.
Assistance with employment letters
We will happily review and if necessary re-draft any employment law related document or correspondence you have drafted either independently or using templates supplied by us. An example of this might be a letter asking a teacher to attend a disciplinary meeting.
Updating service
As employment law changes we will keep you informed of your obligations, redrafting documents and policies as necessary
Elearning, hearings and newsletters
Free attendance at HR-related Governor Panel Hearings
If a governor panel needs to be convened for any HR-related hearing, and Judicium consider dismissal to be a possible lawful outcome, a Judicium HR advisor will attend to assist and support the governors during the hearing, at no additional fees.
Accredited eLearning for all employees
As part of the annual package, all employees and governors of the School will have free, unlimited access to our HR eLearning library containing numerous accredited courses ranging from Managing Sickness Absence to an Introduction to Performance Management. Schools will be advised as to which courses are appropriate to which employees.
Supplementary services
Our Legal Support Service is intended to provide schools with access to legal advice in a number of areas relevant to schools.
The service is not available as a stand-alone, and requires that the school already subscribe to our HR Advisory support package.
Judicium Education's Occupational Health offering is administered by Managed Occupational Health Limited (MOH) which is the ultimate service provider.

The service is designed to support Schools in complying with legislation relating to employee health at work in the education sector and to optimize employee health, attendance and wellbeing.
You may be interested in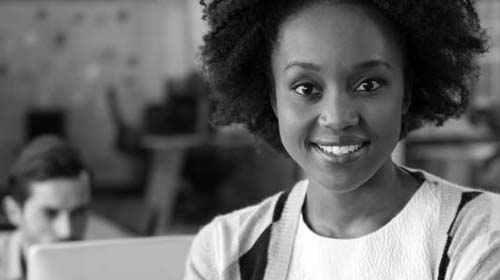 Judicium Education is the leading schools' data protection adviser in England and Wales. Over 1,300 schools trust us to represent them as their data protection officer when dealing with third parties and the Information Commissioner.
Find out more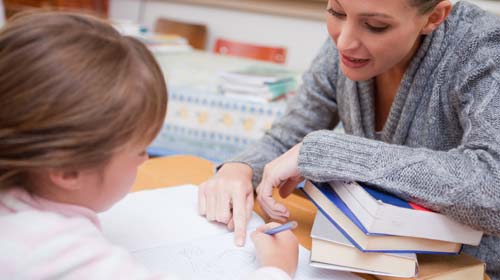 Judicium's Health and Safety Service provides advice and safety guidance for over 1,700 schools. We also offer training and guidelines on PPE, social distancing in schools and infection control.
Find out more