Newsflash - Early Career Framework from September 2021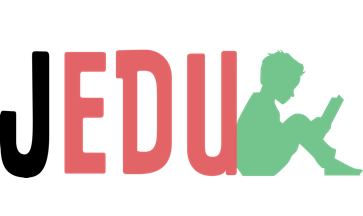 Newsflash - Early Career Framework from September 2021
Early Career Framework from September 2021
As you will no doubt be aware, the current NQT programme will be replaced from September 2021 with the new two-year Early Career Framework (ECF). NQTs will be referred to as "Early Career Teachers" (ECTs).
Contents:
Why?
What is it?
Who does it apply to?
Transition period
Key differences
Introduction of a Mentor
Performance concerns
Sticky issues
Pay
Action to be taken

Why?
The ECF has been introduced to reduce the number of new teachers leaving the profession. Approximately 20% leave within the first two years, and 33% within the first five years.
Its aim is to make sure early career teachers focus on learning the things that make the most difference in the classroom and their professional practice.

What is it?
The ECF sets out what ECTs should learn about and learn how to do within the first 2 years of their careers.
It covers five core areas:
behaviour management
pedagogy
curriculum
assessment
professional behaviours
It is important to note that the ECF training is expected to be embedded as a central aspect of induction. It is not designed as an additional training programme.
Schools can choose one of three approaches to enable the delivery of an ECF based induction. It is up to the Headteacher/Principal to choose the approach that best suits the needs of their ECTs and mentors. The three approaches are:
A funded provider led programme – where DfE accredited providers design and deliver a programme of training to ECTs and their mentors (funded by the DfE);
Schools deliver their own training using DfE accredited materials and resources; or
Schools design and deliver their own two-year induction programme for ECTs based on the ECF.
Where a school chooses option 2 or 3 above, they will need to provide certain information to their appropriate body to show their programme meets statutory requirements. Schools should contact their appropriate body for further details of what will be required in the summer term.
The teaching schools programme comes to a close at the end of August 2021 and teaching schools can no longer operate as appropriate bodies. Where a school currently accesses appropriate body services through a teaching school, they should contact the appropriate body they have chosen for providing services from September 2021. Schools should refer to the revised statutory guidance for details on which organisations can act as appropriate bodies from 1 September 2021.

Who does it apply to?

The new two-year ECT Induction arrangements apply to those starting their induction period on or after 1 September 2021.
As with NQTs currently, there is no legal obligation on teachers solely working within certain schools to complete the two-year ECF induction period, including independent schools, academies and free schools, although many schools choose to follow this.

Transition Period

There is a transitional period in place that will apply until 31 August 2023.
This provides that those who have started but not completed induction on 1 September 2021 should continue to refer to the DfE's Statutory Guidance 'Induction for newly qualified teachers (England) 2018'.
These individuals have until 1 September 2023 to complete their induction within three terms. However, the new DfE Statutory Guidance 'Induction of Early Career Teachers (England)' states that where it is possible, schools should have regard to this new guidance for those who started their induction year before 1 September 2021. It gives an example that an ECT who started induction before September 2021 could have an ECF-based induction and mentor for the remainder of their year's induction (depending how much of the year is remaining and what is appropriate in the circumstances).
From 1 September 2023 all ECTs will have to complete a two-year induction period and any existing ECT will have to complete what remains of their two-year induction. They should be able to access ECF support and entitlements for the remainder of their two-year induction period.

Key Differences

There are several key changes being made to the current format for NQT induction, including:
From 1 September 2021, the induction year will be increased from one to two full time equivalent school years (typically 6 school terms);
The term NQT will no longer be used for all new teachers under the new framework-they will instead be referred to as "Early Career Teachers";
Currently NQTs are entitled to a 10% timetable reduction during their induction year. This will continue but in addition ECTs will also receive a 5% timetable reduction during their second year;
There will be two formal assessment points, one midway through induction, and one at the end of the induction period as well as result progress reviews;
The requirement of a "mentor" as well as induction tutor;
Cohort 1 teachers (as defined in the guidance) are no longer required to complete a numeracy skills test prior to successful completion of their induction.
An ECT will complete their induction period after 2 school years, a reduced period of a minimum of one term due to previous teaching experience or where the ECT is part time, covering (but not equivalent) to a period of two years. However, in some cases, the induction period may last longer than 2 years.
The guidance has been updated to reflect that induction may be extended where the ECT has been absent on not only maternity leave, but other family friendly leave as well.

Introduction of a Mentor

A suitable post should provide the ECT with an ECF-based induction programme and hold many of the same attributes as with the NQT Induction period. However, one key addition is the requirement to appoint a mentor who holds QTS. That mentor will be key in supporting the ECT during their induction period and is separate to the role of the induction tutor. The mentor is expected to have regular one to one meetings with the ECT and is expected to be given sufficient time away from their usual duties to carry out this role.
The role of mentor and induction tutor should not be filled by the same person (unless exceptional circumstances apply).

Performance Concerns

The new guidance sets out the process to follow where concerns about performance arise. As is the case currently, any concerns with the ECTs performance should be raised early on and nothing should come as a surprise to the ECT. Concerns will need to be raised with the appropriate body and support measures put in place.
It is important where performance concerns persist that the ECT is informed of their need to improve their practice, given every opportunity to raise their performance and warned of the implications of not successfully passing the induction period.
As is the case currently, if an ECT fails their induction, they must be dismissed within ten working days of the ECT (a) giving notice they will not be appealing or (b) from the last day they could appeal or (c) the outcome of any appeal. This applies to maintained schools but Academies, free schools and independent schools may choose to continue to employ the individual. Those schools adhering to the Burgundy Book (BB) terms are still however, contractually required to serve notice in line with its requirements (which could result in a significant pay in lieu of notice-see "sticky issues" below).

Sticky issues

As ECTs will generally undertake a two-year statutory induction period (although this may be shorter or longer in some cases), you could either offer them a permanent contract or choose to put them on a fixed term contract for their (two-year) induction period (ensuring you also have the right in the contract to terminate it earlier in accordance with your usual notice provisions). However, if at the end of that period you do not retain them as an employee, they may have gained (or be very close to gaining) two year's continuous service (assuming they do not already have previous continuous service).
This means that if you do not keep them on at at the end of their induction period, you must follow a fair process and ensure you have a fair reason to bring their employment to an end to avoid any potential unfair dismissal claim. To help prevent this (although not a failsafe), you may want to word the contract to avoid the individual reaching two full calendar years-for example, if they start in September 2021, their contract could be deemed to end in July 2023 (on the last day of term).
You should also note that where the school adopts the BB terms, no provision is made for terminating an ECT/NQTs contract with less notice than the BB terms provide. Therefore, if you terminate the ECT/NQTs employment at a time other than the end of the fixed term period, you are technically required to issue them with the BB notice provisions. Where they fail induction in a maintained school, you are required to terminate their employment within 10 working days. Contractually, you would need to pay them in lieu of their BB notice to comply with this requirement, but where they fail in say July, you could be obliged to make payment in lieu of notice to them up to 31 December!
In such situations please do contact us for further advice.

Pay

Many pay policies provide that an NQT will progress up to the next pay point after successfully completing their induction year. This point has not been specifically addressed in the guidance available to date on the new ECT/ECF programme. It may be that this is addressed when the new STPCD is published but in the absence of this, our advice would be (where you adopt the STPCD) to review the ECTs pay based on their performance at the end of the first year and increase pay in the usual way if they have performed well, in line with the requirements of the STPCD. However, if as a school you choose to depart from some aspects of the STPCD, you could choose to amend your pay policy to make it clear that pay will only be reviewed upon successful completion of the ECT statutory induction period.

Action to be taken

As early as possible, schools should families themselves with the new guidance and ECF.
Where you are recruiting ECTs, you should also take the following action:
reviewing your contracts of employment for teachers/ECTs and any offer letters as appropriate;
review any policies that may refer to NQTs to incorporate the changes for ECTs as applicable (e.g. NQT policy/capability/appraisal/pay policies);
Considering introducing an ECT policy.
We have amended our existing policies as referred to in point 2 directly above and contracts of employment for teachers (giving the option of offering employment on a fixed term period). If you would like copies of any such documents, please feel free to contact us in the usual way.
We are here to help!
Please do not hesitate to contact us if you have any questions: georgina.decosta@judicium.com or on 07399185443.