Newsflash - HR and staff management during lock-down 3.0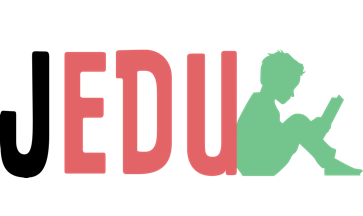 Newsflash - HR and staff management during lock-down 3.0
Home working
As the dust settles on the first week of term, and we all concentrate on navigating the latest 'new normal' we thought it may assist if we prepared this newsflash, which covers those topics we are being asked about on a regular basis at the moment.

It is best to start by confirming that this advice is correct as at Monday 11 January 2021. We are keeping on top of the everchanging guidance and will of course let you know if any aspect of this advice changes in the coming days/weeks. In summary, as part of the national lockdown, the expectation is that staff will work from home wherever possible. However, we appreciate that with the widened definition of Critical Workers during this lockdown that many schools have more pupils onsite than in the previous national lockdown. Even if the Government were to further narrow that definition, Schools are going to be providing on-site support for some children, meaning that how you utilise your staff will remain vital.

The DfE recognises that school leaders will be best placed to determine who is required on site to support those pupils physically in School. We hope this guidance will assist you in having regard to the following categories:
Clinically Extremely Vulnerable (CEV) staff
Clinically Vulnerable (CV) staff
BAME Staff
Pregnant Staff
Childcare issues
Anxious staff / staff citing S44 of the Employment Rights Act (ERA)
CEV staff wanting to remain at work

Clinically Extremely Vulnerable (CEV) staff
Any staff in this category should have been identified by the NHS/a specialist as being advised to shield. We understand that letters are being sent out currently. In this instance colleagues are advised not to attend the workplace and should work from home. These colleagues should be prioritised to support remote learning or to work from home.

Anyone that is living with a CEV member of staff can still come onto site, but should ensure that prevention measures are adhered to. If any CEV colleagues do still wish to come onto site, please see guidance below.

Clinically Vulnerable (CV) staff
Current guidance states that staff can still come on to site, where they cannot work from home. However, they must ensure social distancing and other prevention measures are strictly followed. As above, staff living with a CV member of staff can come onto site, but again must ensure that prevention measures are adhered to.

BAME staff
Again, the most recent Government Guidance is that BAME staff may work on site if it is not possible to work from home, and as above provided prevention measures are in place.

Pregnant staff
Will fall into the CV category and should work from home unless this is not possible. Staff that are 28 weeks+ pregnant or staff that are pregnant at any gestation and have an underlying health condition are at greater risk of severe illness from Covid-19 and this should be taken into consideration as far as is possible operationally.

Childcare issues
In addition to the above categories, you may also have staff that raise concerns about childcare. We are aware that several schools are having to turn Critical Worker children away due to the higher volume of parents trying to access on-site education for their children. We are also aware that some parents have concerns about sending their children to nursery, given the action taken in relation to schools. Finally, as childcare bubbles are now limited to two households, some staff may find access to grandparents or informal childcare arrangements are no longer possible.

You will need to explore options with these staff members to see whether compromises and/or solutions can be found. We are aware of some staff members requesting unpaid leave to enable them to care for their children, and we believe that this is a sensible approach; however, while this can easily be agreed if your staff member requests this, we strongly advise caution against you proposing this to your staff member in the first instance. If you have a staff member who is unable to work at school or from home due to childcare issues, do speak with us in the first instance, so we can assess the specific situation and provide further guidance.

Anxious staff / staff citing S44 of the Employment Rights Act (ERA)
We are aware that several staff have anxieties regarding the new variant and the rate it is spreading throughout the country. Several individuals who did not have such anxieties in the Spring are becoming increasingly anxious. In addition, since the Spring, many individuals know of someone badly affected by the virus itself, and have greater cause for concern regarding catching it and/or spreading it to their loved ones.

Many of our clients have received communication from trade unions and staff, citing S44 ERA. While the government and the Unions appear to have reached somewhat of a compromise, and the Unions have withdrawn their advice to staff to refuse to attend work, in some instances it's a case of putting the toothpaste back into the tube – some staff have now become so concerned about their health and safety that their Union's change in position does not stop them from having these concerns. As a result, many of our clients are still receiving communications from employees who believe that they are in 'serious and imminent danger.'

It has always been Judicium's stance that S44 Employment Rights Act 1996 does not apply in the blanket way Unions suggested. As have now been confirmed as the government's position, S44 is specific to each individual employee, and must be treated on a case-by-case basis.

As we have been advising throughout the pandemic, if staff do raise concerns of this nature they should be spoken to and addressed on an individual basis. You can discuss the school's risk assessment with these individuals to ascertain exactly what their fears are, and what measures you can put in place to address these fears.

Please do not hesitate to contact us for specific advice on any individuals who remain concerned about coming into work.

CEV staff wanting to remain at work
Interestingly enough, we are still receiving a large volume of queries regarding CEV staff who have expressed a desire to continue working.
We need to keep in mind that these individuals have been advised by the government to shield, and as a result, you should take extra caution if they wish to return to the workplace. It is of utmost importance that any decision to return to work is 100% that of the CEV employee, and we recommend taking the following steps, to avoid any later suggestion that this employee was pressured into returning to work:
Seek medical opinion. You can either ask your employee to talk this through with their treating clinician, or perhaps you could refer the individual to Occupational Health. In both instances, the relevant medical professional may be able to review the school's risk assessment, and suggest any additional measures that could be put in place to add another layer of protection.
Encourage this employee to fully discuss this decision with any family and loved ones. In the worst-case scenario of this employee catching Covid-19 and not surviving, any legal claim will be coming from the next of kin, not the employee themselves. You may wish to satisfy yourself that the family are aware that this is your employee's decision and are not under any pressure from you.
Seek to assure yourself that the employee has given this serious and due consideration. It may well be that you attempt to dissuade the employee from choosing to return, which is not necessarily a bad thing as 1) the employee has been advised by the government to stay at home and 2) it must be their independent decision. Keep notes of these conversations.
If, having sought medical advice, having discussed this with their loved ones, and having engaged in blunt conversations with you, this employee still wishes to return, you could choose to allow them to do so. We would recommend seeking their signature to confirm that this was their decision. Something along the lines of
"Having sought medical advice [and discussed the situation with my family/loved ones], I confirm that that I have chosen to return to work and that this decision was mine alone."
We would also recommend that you hold regular meetings with this employee to ensure that they continue to be happy with their decision and with any measures put in place. It would be sensible to be fluid so if they raise any new concerns that perhaps hadn't been thought of initially, you can consider further measures. If the employee changes their mind and decides to shield/work with stringent social distant measures in place, further discussions will be necessary, as you will need to accommodate this.

At all times, you are free to simply refuse to allow this individual to work. You may feel that the risks do not outweigh the benefits of this individual working and/or may believe that it is unreasonable to put in place any additional necessary measures to protect this employee.
We strongly recommend that you discuss each situation with us, so that we can ensure all decisions being taken are in line with best practice, employment law and of course, current government guidance.
If you have any questions, do let us know at georgina.decosta@judicium.com or on 07399185443.