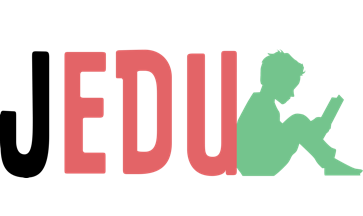 Newsflash - New term, new challenges
Happy New Year to all.
In light of the developments of the last 24 hours, we are understandably receiving a high volume of queries.

At the time of writing this newsflash, Secondary schools in England are staggering their return and most primary schools are to have returned today. What we at Judicium learnt from the Spring was that the landscape can (and most likely will) change very rapidly over the coming days/weeks (indeed it may have already changed by the time you are reading this). The impact of those changes will be unique to each of you in its and your own ways. We therefore encourage you all to contact us with any and all questions you may have and we will respond to all of them individually. We will also be keeping the situation under review and if there is any guidance we can provide that applies to all our clients, we will of course send further newsflashes.

Our advice for today is to refrain from making any firm decisions immediately. We appreciate many of you are being contacted by staff, refusing to come to work due to health and safety concerns; however, the sector does not have sufficient information/knowledge of the future to be making determinations regarding authorised absences and/or salary payments on this first day of term. We have also seen various communications, including those from NEU, NAWUST and NAHT. What is clear from these communications is that there is a great deal of uncertainty and confusion regarding the correct approaches to be taken at this time. Some unions are encouraging their staff to refuse to attend work, others suggest that this approach is unlawful as it incites members to breach their contracts of employment. Some unions suggest staff ought to be paid if they refuse to attend work due to health and safety concerns, others suggest that if the employer has a robust risk assessment, any refusal to attend is unlawful and payment can be withheld.

While we are aware of S44 Health and Safety protections and the pros/cons of all arguments being presented by the unions, we think much of this is overshadowed by the fact that the landscape is most likely going to change shortly. This means that many of these arguments may not be relevant and/or correct in the near future. As a result, our advice is to stop, and do nothing today. Rushing to take action is likely to add to the current confusion within the sector and could result in heightened emotions and/or may unnecessarily cause problems, that could have been avoided by waiting for the dust to settle from the last 24 hours or so.

Instead we would advise that you:
Review your risk assessments to ensure that this is in line with current government guidance,
Engage in individual communications with those staff who have indicated health and safety concerns. You can encourage them to challenge any aspects of the risk assessment, and to let you know if there are any measures you could put in place that would enable them to feel safe to return to working on-site
Consider home working where possible (we do appreciate this is likely to be the minority of your staff).
Taking the above steps will help you to be prepared for whatever comes next, be it a government mandated school closure, or the need for individual schools to close due to a lack of on-site staffing resources.

We can then return to the issue of whether absences should be paid/authorised at a slightly later date when everything has calmed down. We therefore suggest that you simply refrain from commenting either way on how the school will approach any absences. We hope that in taking this approach, you free up the time required to enable you to focus on the logistics of running the school, for all pupils you are currently required to facilitate.

This is a highly frustrating time for all involved in the education sector, and we appreciate the pressure you are all under. We are here to help you so please do get in contact with any and all queries, and we will respond to each of these individually.