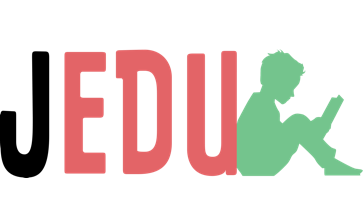 Newsflash - Spring 2021
Spring 2021
We hope you have all settled into having all your pupils back in school and are largely enjoying the buzz of a full school. When we look back over the last year, its hard to believe what we have all been through and how we have all had to adjust. However, adjust you have and you have all done it amazingly. We are so proud of each and every one of our clients and have been pleased to be able to play a part in supporting you over the tough last year and months ahead in any way we can.

In light of Covid-19 and Brexit, many of our newsflashes have focused on these aspects over the last year. We have therefore tried to focus other key changes/updates in this newsletter, but it wouldn't feel right to leave those topics out completely! As time goes on, hopefully we can start to focus on other topics in greater depth!


Contents:
Clinically Extremely Vulnerable no longer to shield
Increase in limits of pay
Public Sector Exit Payment Cap revoked
Updated Guidance on Right to Work Checks following Brexit
Recent developments
Upcoming changes

Clinically Extremely Vulnerable no longer to shield
From 1 April 2021, individuals that are deemed to be "clinically extremely vulnerable" will no longer be advised to shield.

This follows the publication of the government's proposed roadmap out of the current restrictions) and in response to the falling number of COVID-19 cases in England.

The guidance is that if they can continue to work from home, they should do so. If not, however, as will be the case for many staff working in schools, they are advised to return to work. This means they will no longer be entitled to receive statutory sick pay on the basis of them being advised to shield.

Schools are of course required to take measures to reduce the risk of exposure to Covid-19 in the workplace and so it is essential you continue to put whatever measures in place you can to safeguard these individuals. We would also recommend you have a discussion with them prior to their return to discuss any concerns they may have and how these can be addressed. This will no doubt be a stressful and worrying time for them and so having open discussions with them is key to help alleviate their concerns as much as possible.

The Department of Health and Social Care has said that more than 90% of CEV people have received their first vaccine but stresses the importance of following national rules and taking extra precautions. This will of course also apply in the workplace.

Increase in limits of pay

As you may know, each April various limits on statutory rates of pay increas. Below are the new limits that will apply from various dates in April 2021.
From 1 April 2021:
National Living Wage: £8.91 and to be extended to 23 and 24 year olds
National Minimum Wage:
21-22 years £8.36
18-20 years £6.56
16-17 years £4.62
Apprentice £4.30
NMW Records: In addition to these increases in rates, from 1 April 2021 you must keep national minimum wage records for a minimum of 6 years (previously 3 years). This applies to records from 1 April 2021 and to records prior to that where they had to be retained.

From 4 April 2021 the following rates will apply:
Statutory Maternity/Adoption/Paternity/Shared Parental and Parental Bereavement Pay will increase from £151.20 to £151.97 per week.
From 6 April 2021:
The rate of Statutory Sick Pay will increase from £95.85 to £96.35 per week.
From 6 April 2021 termination payments will increase (for termination dates on or after that date):
The limit on a week's pay increases from £538 to £544 (for statutory redundancy pay and unfair dismissal basic award)
The maximum compensatory award for unfair dismissal increases from £88,519 to £89,493.


Public Sector Exit Payment Cap Revoked

We mentioned in our Winter newsletter that new rules had come into effect on 4 November 2020 after years in the making, to restrict public sector employers from making exit payments of no more than £95,000 to their employees. The intention was to prevent high earners receiving large exit payments.

The rules applied throughout England & Wales and applied to all maintained schools and academies but not to Universities and FE colleges.

The rules also placed obligations on employers of keeping and publishing records of exit payments made as well as some obligations on the individual receiving the exit payment.

Despite concerns being raised before the rules came into force that they may have a disproportionate impact on lower and middle paid staff with long service in terms of pension strain costs particularly (which was not their intention) they continued to be introduced. However, after their introduction, they received widespread criticism and upon review, it was decided they did in fact have "unintended consequences". As such, they were disapplied from 12 February and officially REVOKED on 19 March 2021.

This means that if you paid an employee an exit payment which was subject to the cap between 4 November 2020 and 19 March 2021, you are now obliged to make up the payment as if the cap had never applied (plus interest).

HM Treasury guidance was published in February which merely "encouraged" employers to make a top up payment. However, the regulations now specify employer "must" make this payment. We understand the HM Treasury guidance is due to be up dated to reflect this.

It seems that the government will be looking to introduce something else in its place at some point to address unjustified exit payments. In the meantime, HM Treasury notes that it is still vital that exit payments deliver value for the taxpayer and employers should always consider whether exit payments are fair and proportionate.


Updated Guidance on Right to Work Check Grace Period for EU citizens

The Home Office has updated "An employers' guide to right to work checks" to provide further guidance on right to work checks for EU citizens starting work in the UK between 1 January and 30 June 2021.

We set out in our January 2021 newsflash "Right to Work Checks (for EEA/Swiss citizens) Post Brexit" the requirements of carrying out right to work checks for such individuals and mentioned the "grace period" which will apply between 1 January 2021 and 30 June 2021. However, we also mentioned the potential pitfalls in this approach, particularly given that the intention is that there will be no mandatory requirement for employers to undertake retrospective checks on EU citizens employed before 30 June 2021.

It is interesting to note that the updated guidance now refers to a factsheet that says the following:
while there is no mandatory requirement for employers to undertake retrospective checks on EEA citizens taken on in the grace period, if they do wish to do so in order to 'ensure the stability of their workforce', the checks must be undertaken in a non-discriminatory manner.


'the criminal offence of employing an illegal worker is generally reserved for the most serious cases of non-compliance with the Right to Work Scheme'.
However, no one wants to find themselves at risk of criminal prosecution!
From 1 July 2021, new requirements will apply for the right to work checks for all EU citizens (other than Irish nationals) which will require them to demonstrate they have the right to work through evidence of their immigration status rather than their nationality, by using the using the online service. However, further guidance is still awaited on this and we will let you know when this changes.

We will continue to update you on any changes and subsequent advice.


Recent Developments

NMW for sleep-in workers only when they were awake: The Supreme Court has held that care workers who were expected to sleep at, or near, their workplace, and be available to be called on during the night, were not entitled to the national minimum wage (NMW) for their entire sleep-in shifts. This decision goes against some previous decisions and as such, if you have sleep in staff in your school, please contact us should you require further advice on this.


No defence against harassment as employer's training was "stale": In another recent case, an individual was subjected to racist comments regularly and claimed harassment under the Equality Act 2010. The employer tried to defend this claim on the basis they had taken "reasonable steps" to prevent the harassment by providing training to the perpetrator and other employees. The defence was rejected because the training, which was given over a year before the harassment, had become stale. This demonstrates the importance of ensuring your staff/managers are trained on discrimination issues and this training is kept up to date.


Health and safety- protection from detriment: employees already benefit from being protected from suffering a detriment on health & safety grounds. However, this is now extended to the broader category of "workers" under recent case law and from 31 May 2021, new regulations will come into effect which require this as well. This could include situations such as the worker leaving work or refusing to attend work if they have a reasonable belief that there is a serious and imminent danger. The employer could not in such cases terminate their contract or take other action detrimental to them. This is particularly relevant at the moment in light of Covid-19, and perhaps more so given that clinically extremely vulnerable staff members can return to work from 1 April 2021.


Upcoming Changes

NQT year to increase to 2 years from September 2021: Due to the importance of this we will be publishing a separate newsflash on this giving you further details.


Tax of Termination payments: from 6 April 2021 an alternative calculation for post-employment notice pay (PENP) will be introduced for employees paid by equal monthly instalments but whose post-employment notice period is not a whole number of months, allowing employers to use average days per month rather than actual days in the pay period.


Employment Bill: we await dates for further changes proposed under this Bill to be introduced, which will include time off for neonatal care, extending redundancy protections to prevent pregnancy and maternity discrimination, introducing an entitlement to one week's leave for unpaid carers and, subject to consultation, make flexible working the default unless employers have a good reason not to.


We are here to help!
Please do not hesitate to contact us if you have any questions: georgina.decosta@judicium.com or on 07399185443.