Newsflash - Exam Results and Covid-19 Testing Update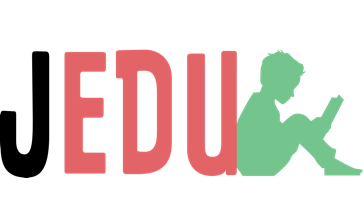 Newsflash - Exam Results and Covid-19 Testing Update
Posted
26th February 2021
Exam Results and Covid-19 Testing Update

What do we know so far?
The government announced yesterday that results for GCSEs and A-levels will be determined solely by teachers. They will be assessed using a combination of mock exams, homework, coursework, tests and essays. There is also the option of using assessments set by exam boards. Evidence will be needed to be submitted with the gradings.
Although there is not an algorithm in place like last year, there will be checks and exam boards will check random samples. If they flag any specific concerns the boards may investigate or even change the grade.


What are the assessments set by exam boards?
Titled as "mini exams", exam boards will provide schools with assessment materials by Easter. The "mini exams" are not a requirement and nor do they need to be sat under exam conditions. Schools could use these documents to help support their judgement if needed.
What potential hurdles are there?
The date that results will be published has been moved to earlier in August to allow time for appeals. It is likely that appeal handling will be time consuming.
There is also the consideration that students and/or their parents can make subject access requests for the data used as part of the grading process. Nothing has been said about this possibility yet.
Students could also try to find out their gradings before results day. Teachers will not be able to provide this but they will be able to tell students how they got on in test papers set by exam boards.
What's next?
There will be further consultation on the fairest way for teachers to assess grading. As mini exam materials are to be distributed by Easter, we would expect a more definitive guide on process before this time. We will keep you updated with any further guidance. The deadline for grades to be submitted is 18th June.
Covid Testing Update

We are starting to get more guidance about Covid testing for students ahead of the 8th March re-opening. This newsflash will cover testing for students. Staff testing in both primary and secondary settings will remain the same (twice weekly). The updated guidance relates to secondary schools and all-through schools and how to test students (primary school students are not to be tested).

The guidance is as follows: -
Initially offering all students three tests three to five days apart. These should be done on the school site so students can be supervised and understand how to self-test.
These tests should start from when students return on the 8th March although you can consider phased returns to manage the number of pupils passing through the test site. Students can return to the classroom following a return of a negative test (so you may want to build in wait times for test results).
Once the first three tests have been completed, students can start to transition to testing at home – this should be done twice weekly. It may be useful to direct students to complete it in the morning before they attend school and to detail the days that testing takes place.
Schools should retain a small controlled test site so they can offer tests to students and staff who are unable to test at home (for example because they have run out of tests or don't have the capability to self-swab such as SEND students) or would prefer to test on site. There is guidance on our documents section of Jedu about how to run a controlled test site effectively.
If a large number of students cannot test at home then you may want to consider keeping the normal controlled test site open and conduct regular testing programmes in school.

Should we obtain consent for testing?
Yes – testing is voluntary and we cannot compel staff or students to test prior to attending.
The guidance does state that, for home testing, medical consent is not needed as opening the home testing pack is positive affirmation to undertake the test at home. Whilst this is true it doesn't necessarily mean the individual consents to sharing data with the school. It is important to send students and parents the privacy notice for home testing and get a clear indication that they agree to share their results with you.

Do we need to send new consent forms out to students?
No – the important step is gaining consent. If you have not done so previously then we would recommend obtaining consent. For those that already gained consent from students it may be worth sending an updated communication to parents. We have created a form of wording which can be found in the documents section (under Coronavirus Testing (Secondary Setting) titled "Initial wording to parents and students about the testing process prior to re-opening."

What happens to the results?
Similar to staff testing, the School need to keep logs of who has received test kits and details of results. Template logs are available in the Documents section of Jedu.
When testing takes place on the school site, the school maintain the responsibility to report the result to NHS. Please see the page titled "Registering and Recording results on NHS T & T system" in the booklet "How To Guide - Rapid Testing On Site."
When students carry out testing at home, the student must update the NHS by following the instructions in their kit to log the result each time. They must also communicate results to the school.

What happens if someone experiences symptoms or is a close contact of a positive case?
The testing programme is designed to supplement normal test and trace process. So if an individual starts to experience symptoms or is a close contact of someone who is positive, they need to book a test and self-isolate until they receive their test results.
The previous government guidance suggested those individuals could carry out daily school testing and if their results show up negative they can stay in school. But this no longer applies and normal government guidance on self-isolation must be followed.

What documents have Judicium created/updated in light of recent guidance?
The following documents have been added to the documents section under Coronavirus Testing (Secondary Setting) and Coronavirus Testing (Primary Setting): -
Privacy Notice for Testing at Home – Staff - England
Privacy Notice for Testing at Home – Staff – Wales
Privacy Notice for School Representative (this is to inform the designated Covid contact that their details are given to the DfE so they know who to contact about test records. This can be given to the School Representative if they ask how their details will be used).
The following documents have been added to the documents section under Coronavirus Testing (Secondary Setting) only: -
How To Guide – Rapid Testing On Site
How To Guide for Conducting Rapid Testing in Schools March 2021
How To Guide for Self Testing at Home (for students)
Initial wording to parents and students about the testing process prior to re-opening
These can be found by going to jedu.co.uk using your login.

Will there be further documents?
From Friday 5th March, there will be literature available from the government which you can send parents about how home testing will work. This will likely include a privacy notice about how personal data will be collected as part of home testing. We will update you once this becomes available.

We are here to help!
Please do not hesitate to contact us if you have any questions: georgina.decosta@judicium.com or on 07399185443.