Newsflash - H&S Working at Height - Roof Work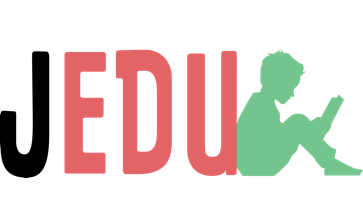 Newsflash - H&S Working at Height - Roof Work
Working at height - Roof Work
A recent prosecution brought by the Health and Safety Executive (HSE) resulted in a school being fined £10,000 with £5,851 costs. The school's assistant site manager accessed a roof to retrieve footballs that had accumulated on the roof. He lost his footing and fell more than 3 meters to the ground. The subsequent HSE investigation found that there was no safe system of working in place, the roof had no edge protection, (eg handrail or parapet), and there was no means to restrain school staff to prevent them from falling whilst working on the roof.

It is worth noting that the overall cost to the school will, in all likelihood, be significantly higher as the injured party is likely to claim compensation for injuries sustained as a result of the accident and the resulting poor publicity may also be detrimental to the school's reputation.

A school or academy that has roof areas which are accessed by staff must assess the risk of injury to those undertaking the task. A generic risk assessment may be sufficient for roofs that are rarely accessed, as they should be more formerly assessed at the time of need. Roof areas that require regular or frequent access must have a location specific risk assessment in place, (ie roofs or ledges where the retrieval of balls/clothing etc is frequent, or where items of plant or plant rooms need accessing). In all cases, when assessing the risk, the hierarchy of controls to prevent falls from height must be carefully thought through. The Law and the hierarchy of controls are described in the Work at Height Regulations 2005 and the associated HSE guidance, and is briefly outlined below;
Avoid the need to work at height in the first place.
Prevent falls by the use of physical barriers and collective edge protection, eg handrails.
Mitigate the consequences of a fall by restraining operatives so that they cannot go over an open edge. If that cannot be achieved, then provide fall arrest equipment that will prevent a person from falling to the ground in the event of a fall over an edge, (eg use inertia reels attached to body harnesses or use nets), or…..
As a very last resort use airbags or other soft landing.
And………

In all cases provide information, instruction and training for all those undertaking the activity.

When considering which control measure to use, any decision to use fall arrest equipment must be taken with great care. Fall arrest equipment will only break a fall and may leave a casualty dangling from a life-line. Such an event presents its own risks to health, (eg venous pooling), and a rescue procedure must be established and be practiced as part of the risk assessment and training process. The siting of lanyard anchor points must also be carefully considered as a casualty should not be able to fall and swing, (eg pendulum effect).

When assessing the risk, the location of skylights or fragile surfaces on roofs must also be taken into account. This may require the installation of temporary or permanent protection if the task involves working close to them.

Guidance on safe working at height is available on the HSE's website and from your Judicium Education consultant.

Judicium Education also provide a Working from Height Risk Assessment template that can be adapted to suit a specific school environment. This is available on the Judicium Education website and can be accessed via your client login.

Judicium Education working at height E-learning and online face to face learning can also be provided. For more information please contact your Judicium Education consultant.

Please do not hesitate to contact us if you have any questions, do let us know at georgina.decosta@judicium.com or on 07399185443.