Newsflash - Extended furlough scheme guidance published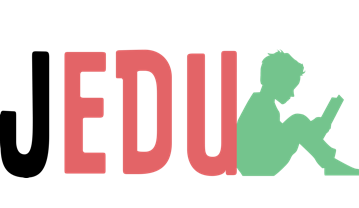 Newsflash - Extended furlough scheme guidance published
Posted
11th November 2020
Following our recent newsflash on the extension of the Coronavirus Job Retention Scheme (CJRS or better known as the furlough scheme) the updated guidance has now been published. As you may be aware, the Chancellor, Rishi Sunak, last week announced that the scheme will remain open until 31 March 2021, not the end of the national lockdown of 2 December as many assumed.

Two of the key guidance notes published are "Check which employees you can put on furlough to use the coronavirus job retention scheme" and "Claim for wage costs through the coronavirus job retention scheme" .

Some of the key points to draw out from the guidance are:
As we know, for claim periods running to January 2021, employees will receive 80% of their usual salary for hours not worked, up to a maximum of £2,500 per month, hence the scheme is more generous than the scheme running in September and October. Employers will still have to pay pension contributions and NICs for hours not worked. The percentage may be reviewed for February and March;
Employers can claim from 1 November even if they, or the relevant employees, had not previously used the CJRS provided they were employed and on payroll on 30 October 2020 and you made a PAYE RTI submission to HMRC between 20 March 2020 and 30 October 2020;
Employees can be furloughed if they are shielding in line with public health guidance;
Employees that were employed and on the payroll on 23 September 2020 who were made redundant or stopped working for their employer after that date can be re-employed and claimed for;
Employers can furlough employees for any amount of time and any work pattern, while still being able to claim the grant for the hours not worked;
There is no maximum number of employees that employers can claim for (under the previous furlough scheme, employers could only claim for the number of employees they had claimed for previous to June). Employees returning from maternity leave need to give the statutory eight weeks' notice to end maternity leave early in order to be furloughed (and get furlough pay, typically higher than SMP).
Employers can agree retrospectively to furlough someone with effect from 1 November 2020, as long as the agreement to retrospectively claim furlough occurs on or before THIS FRIDAY 13 November;
Employers will need to confirm to the employee in writing that they have been furloughed. This will need to be retained for 5 years and you will need to record the hours they work and how many hours they are furloughed;
The guidance states that the government is reviewing whether employers should be eligible to claim for employees serving contractual or statutory notice periods and will change the approach for claim periods starting on or after 1 December 2020, with further guidance to be published in late November;
In addition, it is interesting to note that from December 2020, HMRC will publish employer names for companies and Limited Liability Partnerships (LLPs) and the company registration number, of those who have made claims under the scheme for the month of December onwards;
The scheme will be reviewed in January 2021 so contribution levels and qualifying conditions may change.
We are here to help!