Newsflash - EU Staff post Brexit - what do you need to do from 1 July 2021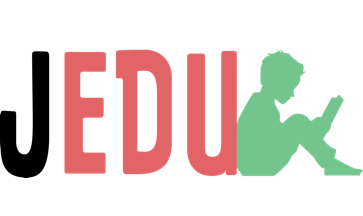 Newsflash - EU Staff post Brexit - what do you need to do from 1 July 2021
EU staff post Brexit - what do you need to do from 1 July 2021
Further to our previous publications regarding Post Brexit right to work checks, the Home Office has finally issued updated guidance on the procedure from 1 July 2021 onwards.
It has updated its "An employer's guide to right to work checks" and published an updated "draft code of practice on preventing illegal working" which takes effect on 1 July 2021. Whilst the latter document is currently in draft form, it is not expected to change but keep an eye on that page for the final version.
To recap, the EU Settlement Scheme (EUSS), which allows EEA nationals (which for the purpose of this article includes Swiss nationals) who were living in the UK by 31 December 2020 to apply for settled or pre settled status, closes to most applications on 30 June 2021 (this period being known as the "grace period").
In the grace period, EEA nationals can use their passport or national ID card as evidence of their right to work in the UK. However, from 1 July 2021, this all changes and EEA citizens and their family members will require immigration status to live and work in the UK in the same way as other foreign nationals.
The acceptable document list from 1 July 2021 now includes:
Irish passport and passport card
A document issued by the Crown Dependencies Jersey, Guernsey, or the Isle of Man, which has been verified as valid by the Home Office Employer Checking Service
A frontier worker permit (which gives a temporary right to work in the UK)

Many EEA citizens resident in the UK will have applied under the EUSS, and be able to provide evidence of their status through the online checking service. Schools will, however, have to continue to carry out manual checks for those with physical documents such as a visa.
The guidance also outlines the permission for employers to carry out a manual right to work check using video conferencing and copies of supporting documents to 31 August 2021 (extended from 20 June 2021) due to Covid-19. From 1 September 2021, employers will need to revert to face to face and physical document checks.
Where the right to work in the UK is temporary, repeated checks must be carried out.

What about existing employees?
The Government guidance states that retrospective checks are not needed for existing EEA nationals who started employment with you before 1 July 2021 provided the school carried out the requisite checks at that time. In this case, you benefit from the statutory excuse to protect you against a civil penalty.
Whilst this will avoid an administrative burden being placed on the school of having to recheck staff, you may not feel comfortable not knowing if these employees have the right to remain working in the UK after 30 June 2021.
If you are concerned about whether you may have a statutory excuse (e.g. you do not consider your checks to be robust) you may be able to ask existing staff to provide you with evidence that they have secured status under the EUSS or obtained a work permit. However, the guidance suggests that you cannot insist on this or conduct a repeat check on them. Therefore, if a member of staff refuses to comply, you would need to tread very carefully and take advice from us to avoid any unlawful race discrimination. Reference should be had to the Code of Practice for employers: Avoiding discrimination while preventing illegal working. The key is that you apply checks to all employees, whether or not you may already believe the employee to be legally in the UK, and you should assess the needs of the school for carrying out such checks. Again, we can advise further if you are faced with such a situation.
Transitional measures will be in place until 31 December 2021 as set out in Annex C of the guidance. They provide that if you discover an existing EEA national has not applied to the EUSS, you do not have to terminate employment immediately. Instead, you should give the employee notice to apply to the EUSS within 28 days and receive a copy of the Certificate of Application from the individual. You should use this to check they have applied using the Employer Checking Service. Once a Positive Verification Notice is received, a statutory excuse against a civil penalty will apply for 6 months. A repeat check will then be required.
Whilst the statutory excuse prevents against a civil penalty from being imposed, it will not offer protection against a criminal offense if you are illegally employing an individual. However, schools may take comfort in the guidance stating 'It should be noted that the criminal offense of employing an illegal worker is generally reserved for the most serious cases of non-compliance with the Right to Work Scheme. It is not intended for employers who have employed EEA citizens in good faith having completed a right to work check in the prescribed manner and are acting in accordance with this guidance to support their employees to make an application to the EUSS.' Although, the legislation itself does not contain such wording. If the school becomes aware of an individual not having the right to work in the UK anymore, immediate steps should be taken.

What action should you take?

Your school should consider taking the following steps at this time:
If you haven't recently done so, give a final reminder to staff to apply under the EUSS if they are eligible and have not already done so;
review your internal procedures and documents to reflect the changes as necessary;
ensure those responsible for carrying out the right to work checks are aware of the change and confident in how to carry them out;
ensure your offers of employment and contracts of employment are expressed to be conditional on the individual having/retaining the right to work in the UK;
review the right to work checks already carried out to ensure you are confident they were carried out fully and accurately;consider if there is a need to carry out checks on existing staff.
How can we help?


HR Advisory Service - we can assist you in amending your recruitment documents as set out above and can provide HR-related advice on retrospective checks and how to handle a situation where an individual no longer has the right to right to work in the UK. If you require such advice, please contact us in the usual way.
Work Permits Service - our Work Permits team can advise on visa/sponsorship queries and applications.

We are here to help!
Please do not hesitate to contact us if you have any questions: georgina.decosta@judicium.com or on 07399185443.